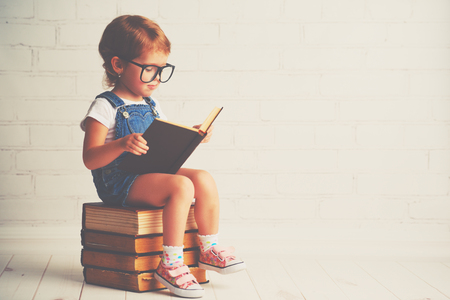 You may have grown up the bookworm of the family, but that doesn't mean your child will too. As important as reading is to your child's growth and education, not every child loves to read. There are, thankfully, a few ways for you to instill a love of reading early on in their lives:
Read to your child every day
The more you expose your children to reading, the more it'll come naturally once it's time for them to start reading on their own. As such, it's a good idea to read to your children at least once a day (more is better if you can manage it, though). You can even start when they're infants so that reading becomes a habit sooner rather than later.
Let them pick the stories
Don't force your child to read stories that you like or that you think they'll like. Instead, take them out to the bookstore with you and let them pick out the book that they want to read. This ensures that the topic is interesting enough for them to follow along and to keep coming back each and every day.
Make sure the book is age-appropriate
Obviously, you should choose books that covers kid-friendly topics, but that's not the only thing to consider. You should also make sure the book your child is reading matches their reading level. If a book is too easy, they'll get bored rather quickly, but if it's too hard, they'll get too frustrated to read it. If you're not sure which books match your child's reading level, then consider asking your child's teacher or tutor for help.
Looking for more tips on how to encourage your child to read? Or maybe you're looking for a great place that can instill that love of reading in your child that you have as well? If so, then feel free to contact Steadfast Academy at 281-991-3999 today to learn about our programs or about our Book Fair being held December 2-6!